We strive to add continual value for our clients, improving their financial health and well-being and helping them ensure a bright financial future. Whether you participate in our Plan, Invest, or Plan & Invest program, you'll receive expert, high-value services that set you up for long-term financial success.
Initial Plan: $3,500
Plan Updates: $2,000

0.65% = First $1,500,000
0.35% = Over $1,500,000
1.25% = First $500,000
0.75% = Next $500,000
0.50% = Next $1,000,000
*****Initial Plan: 2 Meetings
Plan Update: 1 Meeting

**Unlimited Calls & Emails
*2 In-Person, Unlimited Calls & Emails
Personal Financial Dashboard
Cash Flow / Budget Planning
*This program includes 2 in-person annual meetings.
** This program charges for any in-person meeting.
***Unless client has unsolicited trades or wants individual stocks.
****Planning can be added for an additional $2,500 per year.
*****Initial Plan: Two meetings to assess, build, and review plan. Plan Updates: One meeting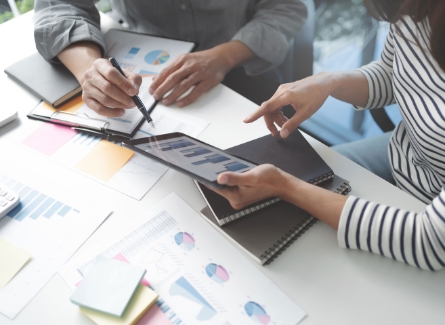 Questions On Pricing?